Celebrating a career
Ken J. Sher
Celebrate Ken's career and his contributions to the study of alcohol dependence.
Register Today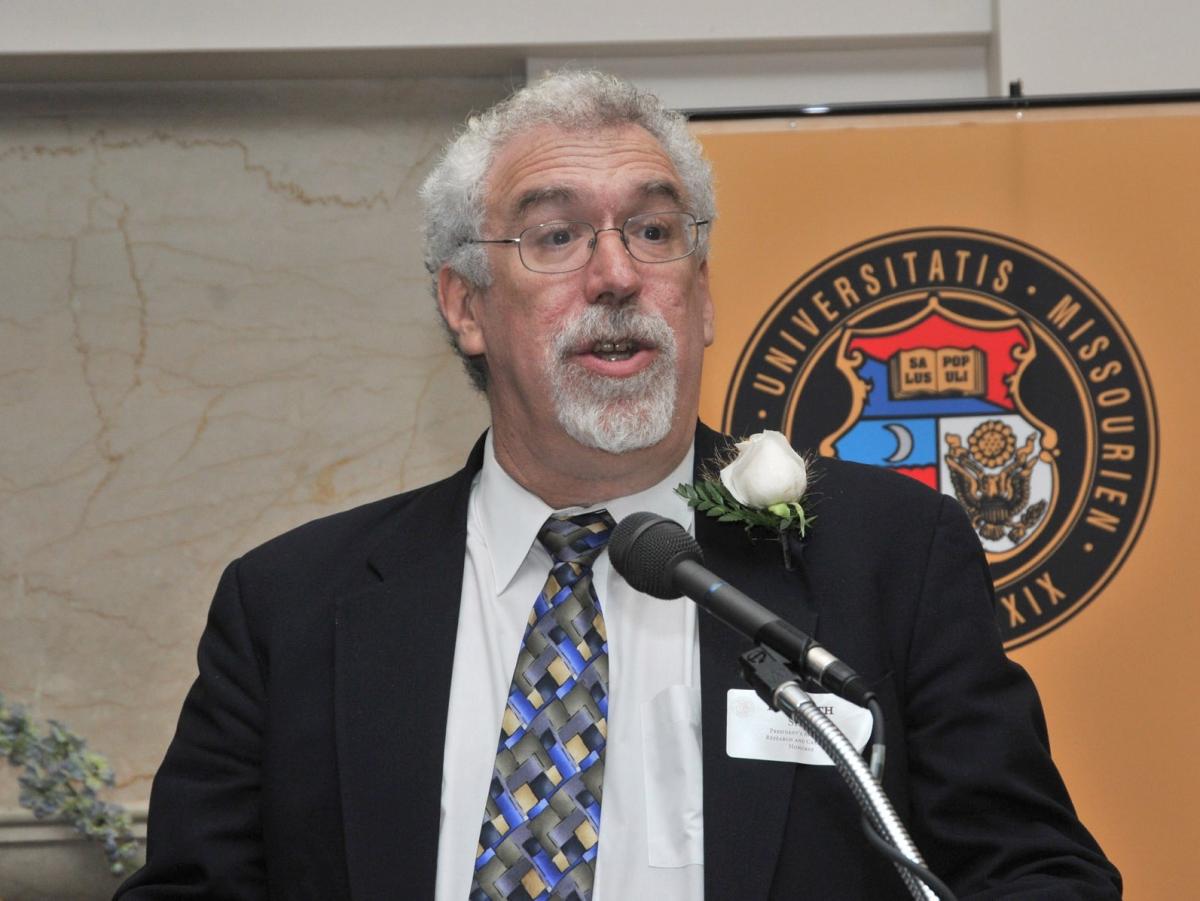 The MU Department of Psychological Sciences invites you to attend a
Festschrift Honoring Ken Sher
Friday, September 8
8 a.m.-4:45 p.m.
Center for Missouri Studies
State Historical Society of Missouri
605 Elm Street
Columbia, MO
Please complete this survey by Wednesday, August 23, to register for the event.
Off
Off
Off
Festschrift Agenda
8-9 a.m. — Coffee and light breakfast
9-9:30 a.m. — Welcoming remarks – Cooper Drury, Dean, MU Arts and Science.
                         Kristina Jackson & Denis McCarthy
9:30-10 a.m. — Stephanie O'Malley
                          The Role of Pharmacotherapy in Treatment and Recovery from Addiction
10-10:30 a.m. — Sandy Brown
                            Development of and Recovery from Alcohol Use During Adolescence and Young Adulthood: A Multisystemic Perspective
10:30-10:45 a.m. — Coffee break
10:45-11:15 a.m. — Michael Sayette
                                 Alcohol and Emotion: Considering the "Social" Aspect of Social Drinking
11:15-11:45 a.m. — Andrea Hussong
                                And Now for a Little Developmental Science:  The Internalizing Pathway and Substance Use
11:45 a.m.-1 p.m. — Lunch
1-2:30 p.m. — Trainee Data Blitz
2:30-3:00 p.m. — Andrew Heath
                             A Lifespan Framework for the Study of Addiction: From Conception to the Grave
3:00-3:15 p.m. — Coffee break
3:15-3:45 p.m. — Katie Witkiewitz  
                             My Academic Angel: How a Larger than Life-span Developmental Clinical Science Methodologist Shaped My Thinking and Research Trajectory
3:45-4:15 p.m. — Tim Trull
                              Etiology of Substance Use Problems: From Traits to States
4:15-4:30 p.m. — Pre-recorded remarks
4:30 p.m.  —  Closing
4:45-6 p.m. — Reception
Off
Off
Off
Guest speakers
Sandra A. Brown
Vice Chancellor for Research and Distinguished
Distinguished Professor of Psychology and Psychiatry
UC San Diego
Andrew Heath
Spencer T. Olin Professor of Psychiatry
Washington University in St. Louis
Andrea Hussong
Training Program Director, Carolina Consortium on Human Development

Professor, Department of Psychology
The University of North Carolina at Chapel Hill
Kristina M. Jackson
Professor of Behavioral and Social Science
Brown University
Denis McCarthy
Professor, Psychological Sciences
Director, Missouri Center for Addiction Research and Engagement
University of Missouri
Stephanie O'Malley
Elizabeth Mears and House Jameson Professor of Psychiatry
Deputy Chair, Clinical Research
Yale University
Michael Sayette
Distinguished Professor of Psychology
University of Pittsburgh
Tim Trull
Curators' Distinguished Professor and Byler Distinguished Professor of Psychological Sciences
University of Missouri
Katie Witkiewitz
Distinguished Professor, Department of Psychology
Director, Center on Alcohol, Substance Use, and Addictions
University of New Mexico