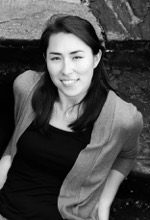 The Department of Psychological Sciences offers a PhD in Psychology with an emphasis in the following
Clinical Psychology
Cognition and Neuroscience 
Developmental Psychology 
Quantitative Psychology
Social/Personality Psychology.
The Master of Art in Psychology is earned en route to doctoral degrees. Graduate students typically complete their coursework and Master's degree within the first three years and their dissertation in the following years.
Research
The main focus of the graduate program is research. Students are affiliated with a research lab and a faculty mentor. Much of the coursework involves theoretical, statistical, and empirical research issues. Students are expected to conduct original research. Many have published their work in top rated journals; some have acquired their own federal funding for research.
Teaching
The Department of Psychological Sciences offers an integrated teaching program, Teaching of Psychology Practicum. Graduate students in the third and fourth years are eligible to teach an undergraduate course. They do so in a supervised manner, meeting with a teaching mentor and other graduate student teachers to discuss teaching issues. This unique supervised teaching experience prepares students to excel in teaching.
Graduate Student Handbook
The Graduate Student Handbook is a guide for graduate students in the Department of Psychological Sciences. It contains information on departmental procedures and regulations. Students who entered the program in earlier years should refer to that year's version of the Handbook for information on policies and course requirements that apply to them.