The goal of the Ph.D. program is to prepare students for careers in academic research and teaching, professional research and data science positions in industry, or in some cases, clinical positions in health-care settings.  Recent graduates of our program routinely go on to successful careers in each of these professions.   For example, recent Ph.D. graduates are employed at Mayo Clinic, Washington University in St. Louis, and the Prenatal-to-3 Policy Impact Center.
Graduate training follows a mentorship-based model, in which students train directly with one or more faculty members whose research interests are aligned with their own. They also take advanced courses in topics that span all five of the department's training areas: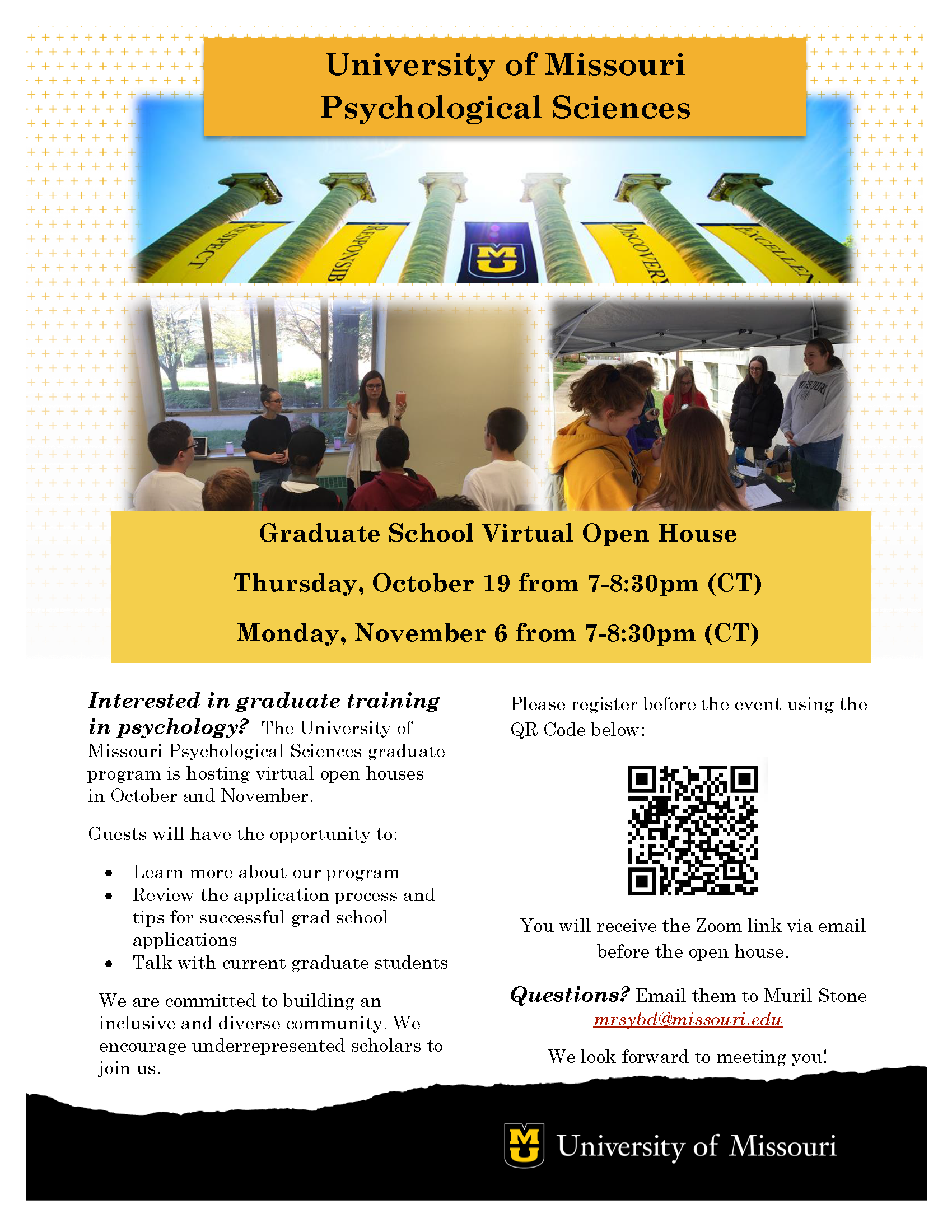 Graduate Applications and Admissions
Our application deadline is December 1, 2023 for students who plan to begin graduate training in Fall 2024. Applicants must submit all application materials through the Graduate School's online application system (click here to access the online application) before the December 1, 2023 application deadline.  
We use a mentorship model for graduate education. Our Faculty Interest Document notes faculty members who are recruiting new graduate students for Fall 2024.  This list of faculty members and their interests will be updated through the summer and fall.
Click below to learn more about the application process and to get answers to common questions about our graduate program.  Questions can be sent to Dennis Miller, Director of Graduate Studies, at millerden@missouri.edu.