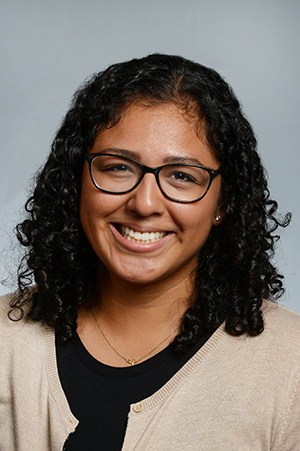 Diversity is a reality in the world and in our American society. The University of Missouri values this diversity because it is inherent in our institutional values of respect, responsibility, discovery and excellence. Valuing diversity grows out of respect for others and for self, despite our differences. Honoring diversity is required in order for us to carry out our institutional responsibility and moral obligation to all the citizens of Missouri. Being open to diversity is essential for discovery because what we ourselves know is not all that is. Welcoming diversity is integral to achieving excellence, since without it our own views and opinions are not challenged and honed.
The Department of Psychological Sciences, University of Missouri, is committed to fostering and supporting a climate of inclusion and diversity. A diverse department is one in which faculty, staff and students represent differing cultural, gender, gender identity, political, racial, socio-economic, and sexual orientation backgrounds.  A diverse department offers a rich environment that leads to greater knowledge, understanding, acceptance, and mutual respect. We celebrate diversity and encourage cutting-edge diversity science. The department's commitment to diversity is consistent with the university's Diversity Initiative that fosters a diverse and inclusive campus environment for students, faculty, and staff.
Resources
Faculty members serve as faculty mentors for Gay, Lesbian & Bisexual Students, Gender Issues, International Students, Minority Students and Students with Disabilities.  In addition, the department has a standing Committee on Diversity & Inclusion.  Contact information for the mentors and committee is available from the department Chair's office.  
Student Rights and Intellectual Pluralism
The University community welcomes diversity, intellectual diversity and respects student rights.
The department's Ethical and Professional Issues Committee (EPIC) facilitates informal problem resolution and provides information for more formal complaints. Students are encouraged to consult with a member of this committee if they have any concerns about ethical or professional issues concerning themselves, faculty, or student colleagues.  Students who have questions or concerns regarding the atmosphere in the department may also contact the Departmental Chair, DGS, the director of the Office of Students Rights and Responsibilities, or the MU Office for Civil Rights & Title IX.
Students with Disabilities
Students have the right to equal access to courses, programs, services, facilities and activities offered through the university; an equal opportunity to learn; reasonable and appropriate accommodations and academic adjustments with the goal of diminishing the effect of a disability on academic functioning; appropriate confidentiality; and respect and courtesy.
The Disability Center and its resources are available for all students.  If disability related accommodations are necessary, please establish an accommodation plan with the Center.  Then, then notify your mentor and the DGS of your eligibility for reasonable accommodations. 
The University of Missouri-Columbia complies with the guidelines set forth in the Americans With Disabilities Act of 1990.