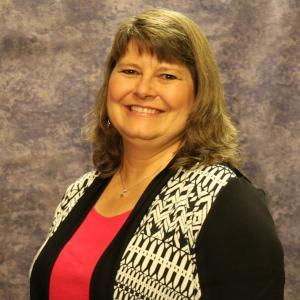 At its 2022 Midwinter Meeting, the Council of University Directors of Clinical Psychology (CUDCP) awarded the 2022 Beverly Thorn Award for Outstanding Service as a DCT to Dr. Debora Bell, University of Missouri. The highest honor bestowed by CUDCP, this award honors the example set by Dr. Thorn, longtime Director of Clinical Training at the University of Alabama and former CUDCP Chair. Awardees demonstrate significant and sustained service to clinical psychology through (a) the development of innovative ways to build and measure program quality, (b) a record of achievement in assuring good outcomes for graduates of their program, (c) contributions to the community of DCTs through attendance, participation, and contributions to the life of CUDCP at its Midwinter Meeting, and (d) principled advocacy for the scientist-practitioner philosophy of education and training at the local, state, or national level.
Dr. Bell served as Director of Clinical Training at the University of Missouri for nearly 25 years before moving to Chair of the MU Department Psychological Sciences in late 2021. She has served clinical psychology in many national roles, including as board member and Chair of CUDCP, Chair of the Council of Chairs of Training Councils, and Commissioner and Chair of the American Psychological Association's Commission on Accreditation.
CUDCP represents 175 doctoral programs who strive to train future clinical psychologists who promote human welfare, the growth of psychological science, and the professional practice of psychology.  CUDCP espouses graduate education that produces a clinical psychologist capable of functioning as a scientific investigator and as a practitioner, and may function as either or both, consistent with the highest standards of clinical psychology.