Social and Personality
Human social behavior reflects an interaction between persons (that is, the traits and characteristics of individuals) and situations—in particular, the social contexts those persons inhabit.  Social/Personality psychology represents the attempt to explain and predict behavior by studying the separate and joint influences of persons and situations on a wide variety of phenomena, including (but not limited to) intergroup behavior and attitudes, such as prejudice and discrimination; interpersonal behaviors such as helping, aggression, and relationships; and intrapersonal processes such as goal striving and motivation, impression formation, health-related behaviors, and finding meaning in life.   
Outstanding researchers; impactful research. As individuals, the core faculty members in the Social/Personality program each are nationally and internationally known for their research and scholarly contributions.  As a group, the Social/Personality faculty have been recognized as among the nation's most prolific and impactful scholars of social and personality psychology (see Nosek et al., 2010, Personality and Social Psychology Bulletin).      
Our approach to graduate training. Graduate training in Social/Personality psychology is focused on research, and our goal is to produce independent and rigorous scholars of psychological science. Our training is based on a mentorship model in which students typically work with a primary advisor, learning their advisor's theoretical and research approaches.  However, students are strongly encouraged to seek opportunities to work with multiple faculty within the Social/Personality area and with faculty in the department's other training areas.  As a faculty, we strongly value a collegial, non-competitive environment for generating and sharing ideas, and believe that our best work generally results from collaborations.   
The Social/Personality area faculty fully endorse the Department's aspirational statement on graduate mentoring, and whole-heartedly support the Department's S.T.R.I.V.E. approach for anti-racism and inclusion, diversity, and equity (IDE).  We are acutely aware of the need for continued improvement in IDE, and have crafted a plan to help guide our efforts toward better graduate inclusion.   
Of course, graduate students in our program work toward a Ph.D. in Psychology, not in Social/Personality.  Thus, they benefit from exposure to coursework, theoretical approaches and research in other areas within the department, which include Clinical, Cognition and Neuroscience, Developmental, and Quantitative Psychology.  Through their exposure to these other traditions within the field, graduate trainees in our program develop a broad basis for understanding the mind and behavior in many different contexts.  
Our alumni: Where are they now? Graduates of our doctoral program go on to successful careers in academia, industry, government, and business.  Below is a listing of alumni going back to the year 2000 and their current occupations. 
Neetu Abad, Lead Behavioral Scientist, Centers for Disease Control and Prevention  
Austin Albino, Director of Data Science, Nielsen 
Bruce D. Bartholow, Professor, University of Missouri 
Chad M. Burton, Director of Business Intelligence, University of Pittsburgh 
Mike Corcoran, Assistant Professor, Cabrini University 
Cathy R. Cox, Associate Professor, Texas Christian University 
Chris Engelhardt, Research Scientist, CarFax, Inc. 
Yuna Ferguson, Associate Professor, Truman State University 
Marc Halusic, Lecturer, Cal-Poly San Obispo 
Linda Houser-Marko (deceased), Johnson O'Connor Research Foundation 
Joe Hilgard, Assistant Professor, Illinois State University 
Joshua A. Hicks, Professor, Texas A&M University 
Samantha J. Heintzelman, Assistant Professor, Rutgers University, Newark 
Erika A. Henry, Lead Scientist, Alexa Customer Sentiment Research at Amazon Corp. 
Sarah A. Lust, Visiting Assistant Professor, Auburn University 
Jorge S. Martins, Postdoctoral Fellow, Yale University School of Medicine 
Lisa Molix, Associate Professor, Tulane University 
Simon McCabe, Lecturer and Assistant Director of the Behavioural Science Centre, University of Stirling 
Chuck Nichols, Associate Professor, Loyola University of New Orleans 
Richard Osbaldiston, Professor, Eastern Kentucky University 
Mike Prentice, Postdoctoral Fellow, Max Planck Institute 
Clay Routledge , Professor, North Dakota State University 
Rebecca Schlegel, Associate Professor, Texas A&M University 
Amelia E. Talley, Associate Professor, Texas Tech University 
Liudmilla Titova, Assistant Professor, Elon University 
Jason Trent, Assistant Professor, Marist College 
Kenneth Vail, Assistant Professor, Cleveland State University 
Matthew Vess, Associate Professor, Texas A&M University 
Hannah I. Volpert-Esmond, Assistant Professor, University of Texas at El Paso 
Curt Von Gunten, Research Scientist, American Board of Pediatrics 
Sarah J. Ward, Assistant Professor, University of Illinois, Gies College of Business  
Lab
Director
Location

Existential Motivation Lab

Jamie Arndt
Mindfulness of Interpersonal and Intergroup Relations
Lab Flyer
Ann Bettencourt
Personality Dynamics Lab


Dr. King is accepting a new graduate student for Fall 2023.

Laura A. King
McReynolds Hall
The Social Cognition of Social Change Laboratory


Erin Hennes is the director of the Social Cognition of Social Change (SCSC) Laboratory located in the Department of Psychological Sciences and Harry S Truman School of Government and Public Affairs at the University of Missouri.

Research in the SCSC lab focuses on cognitive and motivated biases in information processing and person perception, particularly in the context of contemporary social issues such as environmental sustainability, and racial and gender inequality. Much of this research examines how concern for the maintenance of social stability and preferences for restorative vs. progressive change influence cognitive processes.

Translational research develops and examines the efficacy (and potential unintended consequences) of interventions that highlight status-quo injustices.

Hennes is also the director of the SuperPower Project, an NIH R01-funded interdisciplinary team committed to the development of new methods for supporting scientific best practice, with a focus on sample size determination.

Erin Hennes
Psychological Sciences, Harry S Truman School of Government and Public Affairs
Current Social/Personality Psychology Faculty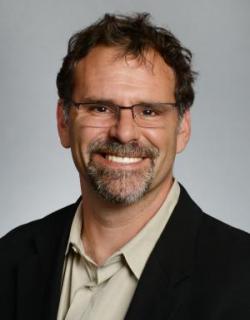 Associate Dean of Faculty, College of Arts and Science, Professor
108A McAlester Hall; 315 Lowry Hall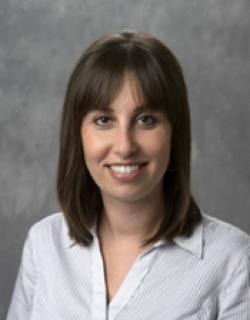 Curators' Distinguished Professor
Curator's Distinguished Professor